TRI

WEST

Real Estate Resales and Rentals
Four Seasons Residence Club Scottsdale at Troon North exclusive Authorized Resale Broker
Four Seasons Residence Club Scottsdale at Troon North – the Privilege of Ownership!
Multiples of single weeks may be purchased and combined to create customized patterns of ownership.
You may purchase ownership interests in any of the three ownership seasons, or blend interests across seasons to suit your preferences.
Platinum Floating – weeks 1-21, 50-52 (January through May, mid-December through year end)
Platinum Fixed – a limited number of Fixed weeks are available throughout Platinum season
Gold Floating – weeks 22-27, 36-49 (June through mid-July, mid-September through mid-December)
Silver Floating – weeks 28-35 (mid-July through early September)
As a special option, you may divide your two-bedroom villa into two self-sufficient and separate units: a Master Suite and a Guest Studio. You may choose to occupy each unit separately, and thereby receive two weeks of vacation use for each one week owned.
You may choose to "split" your week into a four-night weekday stay and a three-night weekend stay at another time, utilizing the full two-bedroom villa.
Four Seasons Residence Club Scottsdale offers fractional interests in weekly increments in luxurious two-bedroom lockoff villas. Ownership includes:
Daily Housekeeping service
Pet friendly
Owner-only discounts at Restaurant and Spa
Enjoy ownership at its fullest!
Four Seasons Accommodation Credits
Club Exchange
Exchange Drawing
Direct Exchange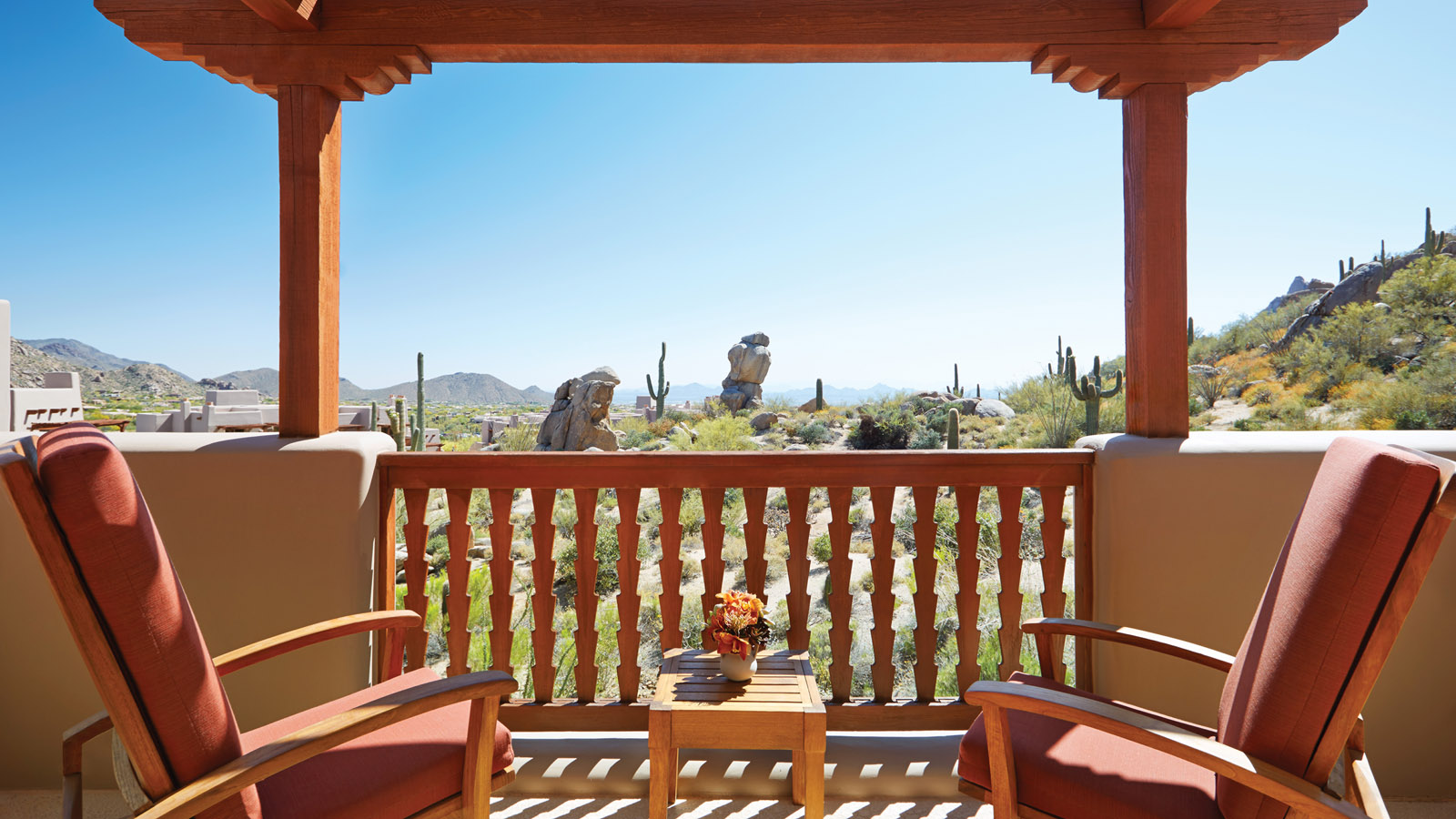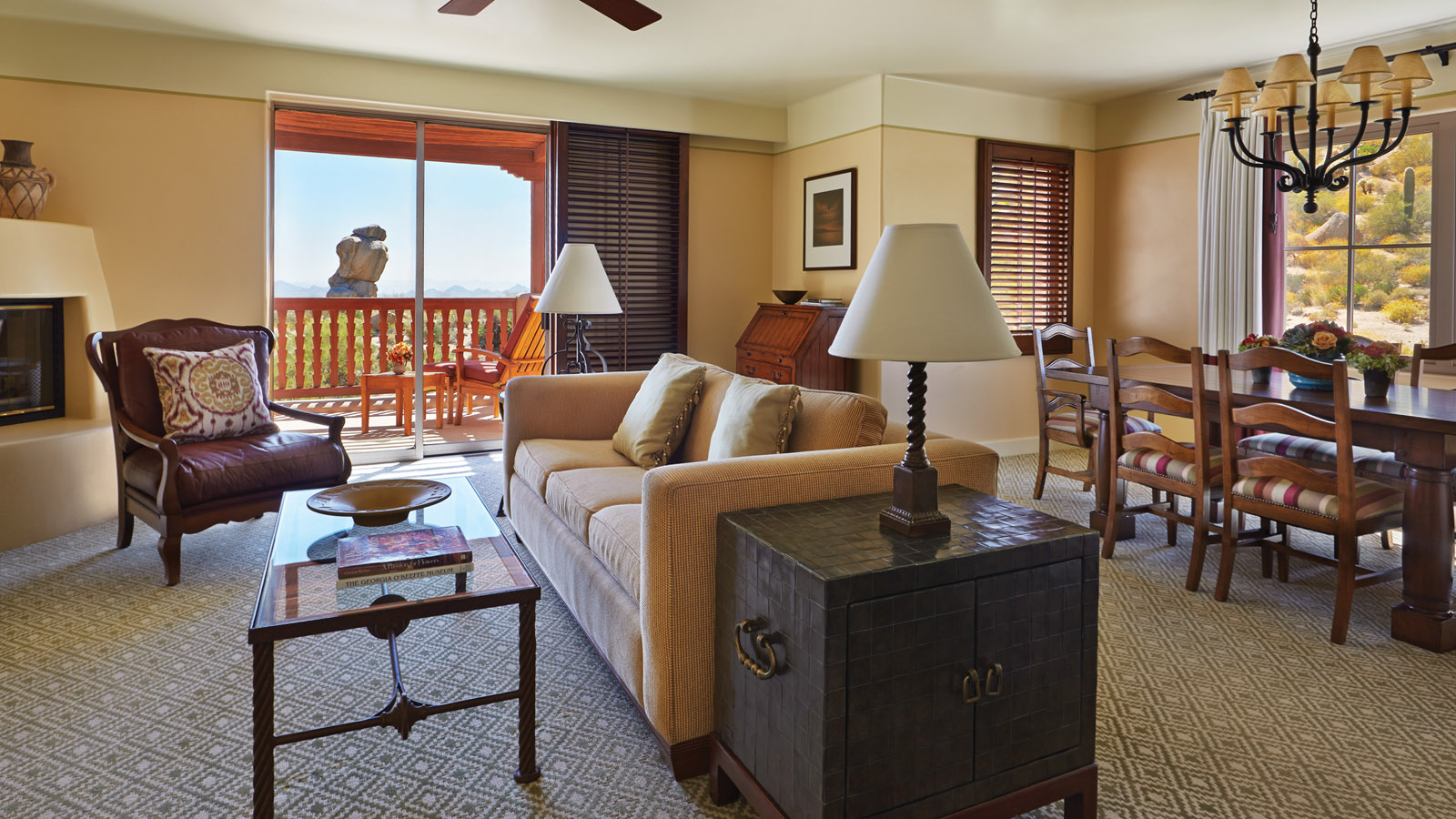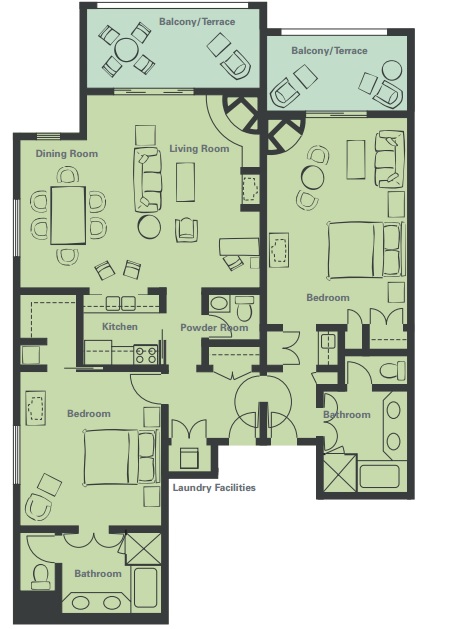 TWO-BEDROOM LOCKOFF VILLA
2 Bedroom, 2.5 Bathrooms
1,670 sq. ft.
Private Terrace or Balcony
Accommodates 6 with privacy
Each two-bedroom villa may be divided into two independent units: one-bedroom Master Suite and Guest Studio
Bedrooms include restful Four Seasons beds, walk-in closet in master bedroom, second bedroom with fireplace, kitchenette, sitting area, and terrace or balcony
Living room with a romantic corner fireplace, computer/writing desk, private terrace or balcony
Premium appliances in the kitchen, including a double-door refrigerator, oven, stove-top, dishwasher, microwave, and washer/dryer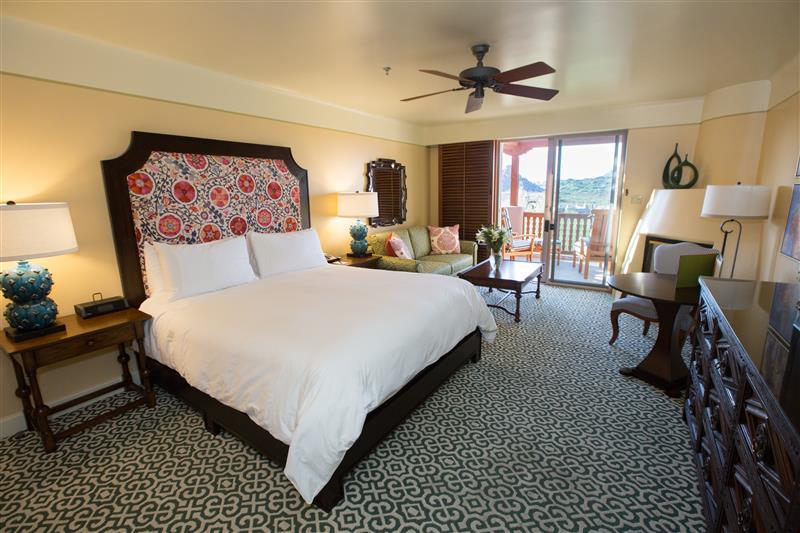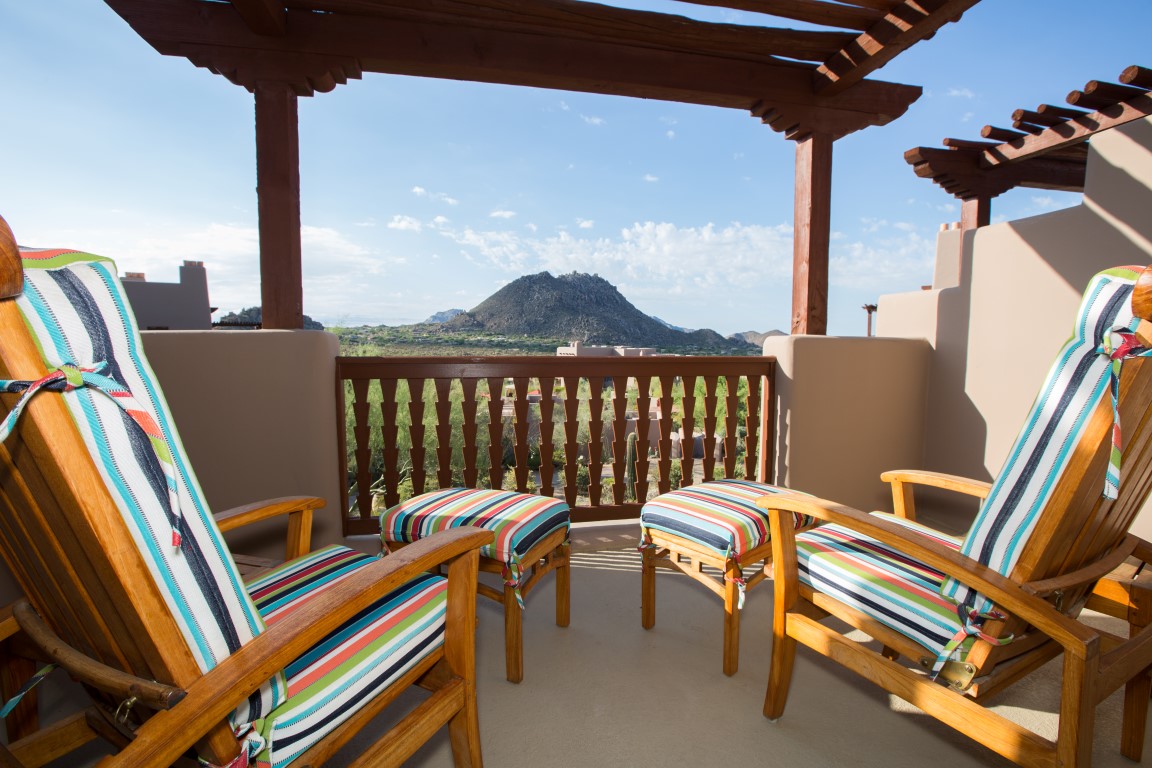 Jan
Feb
Mar
Apr
May
Jun
July
Aug
Sep
Oct
Nov
Dec
Platinum Season
Gold Season
Silver Season